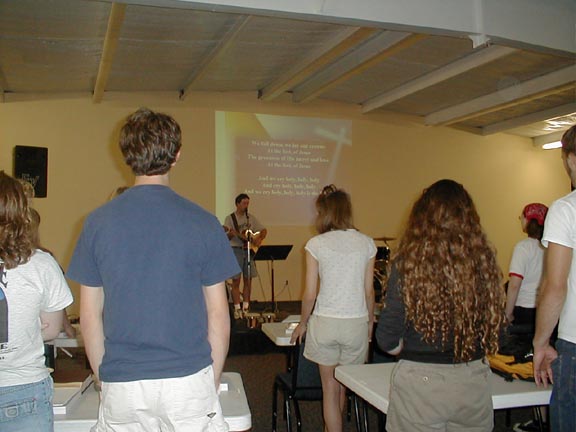 The morning began with worship, led by Ozark Conference Center's Keith Bostian.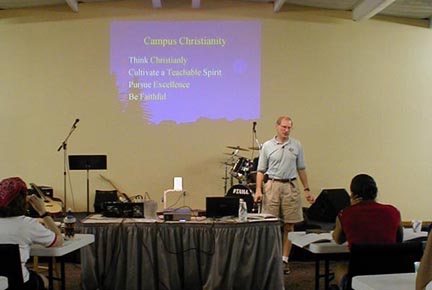 Ray Bohlin gives a practical overview of how to live the Christian life on campus to the glory of God.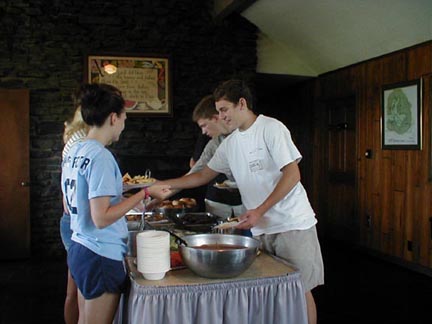 Students line up at lunch for outstanding grilled hamburgers that were definitely NOT your typical camp food.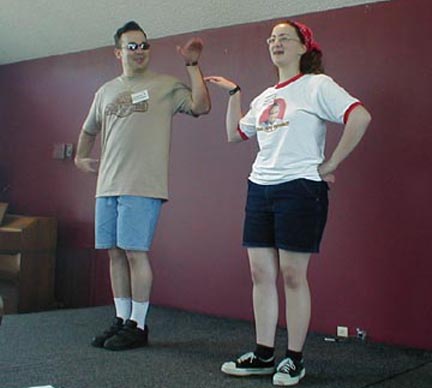 Ozark's long-standing tradition is that anyone who gets a package from home has to sing for it. Michael Gleghorn and Jordan Singleton do a rousing duet of "I'm a Little Teapot" for an appreciative audience at lunch.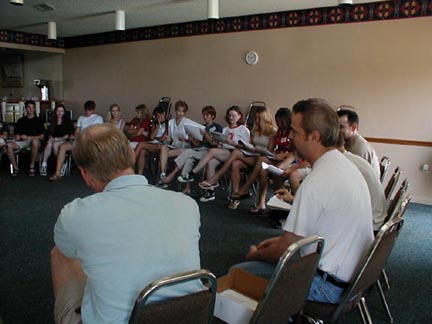 After lunch, four of the instructors passed out their readings. Tuesday through Friday, four groups rotate to the different readings for development of critical thinking skills and "cross-pollinating" discussions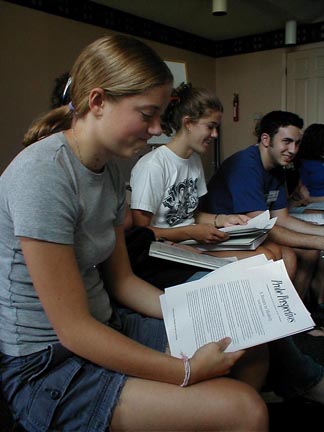 It's quite a bit of reading. Todd Kappelman, passing out two Flannery O'Connor readings, told the students to plan on 1 1/2 hours to complete his. Here Katie Lepine looks daunted by the stack of pages, but it's really only an act. She's a good sport. Behind her, Kimberly Church and John Schellhase aren't nearly as concerned.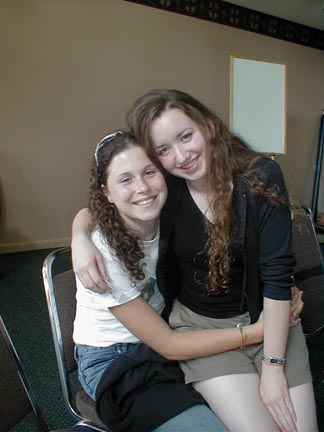 Ellie Warren and Gretchen Tressler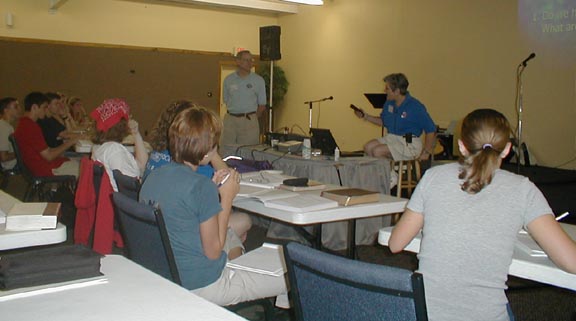 In a lecture examining Human Nature from the three worldviews, Probe staff engaged in roleplay to help the students understand how proponents of the naturalism and pantheism answer 3 important questions about life. Ray Bohlin portrays Dr. E.O. Wilson from Harvard University, taking a hardline materialistic viewpoint: the purpose in life is to reproduce. Period.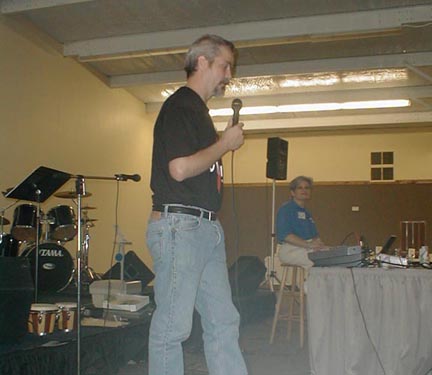 Todd Kappelman portrays the French existentialist philosopher John Paul Sartre, who rudely assured the studends (with a sneer) that the only purpose in life is to act, to choose SOMETHING. He insisted that what happens after death is that we pitiful Christians would be quickly forgotten, but since he wrote plays and poetry, he would be remembered forever.


The students really enjoyed the role plays and peppered the characters with questions.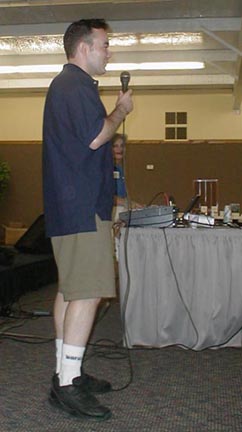 Michael Gleghorn "IS" Guru Gleghorn, an Indian pantheist who explained that everything is part of "the one," and the goal of life is enlightenment, which allows us to get off the endless reincarnation cycle. Sue Bohlin provided the biblical Christian response to the questions "What is the purpose of life?" "Are people good, bad or neither?" and "What happens at death?"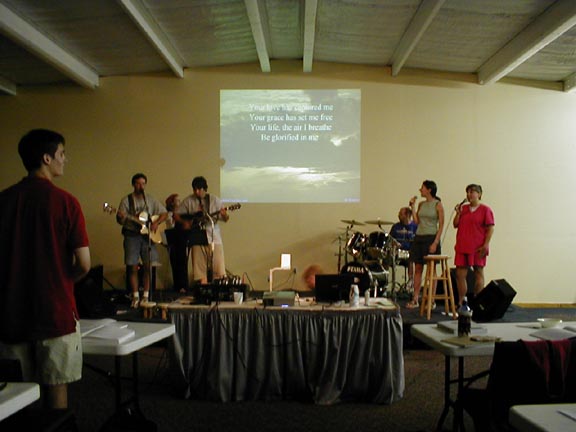 Keith Bostian and some of his staff and friends lead us in evening worship.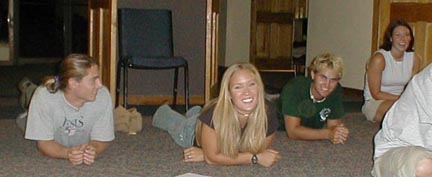 It's a joy when Mind Games alumni drop in for a visit and to listen to a lecture. Here are Luke and Hannah Bakke in the center, flanked by former Ozark summer staff Lake and Ashley.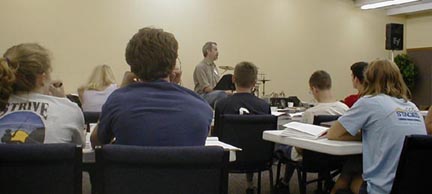 The final session of the day featured Todd Kappelman explaining the difference between ethics and morality, and the different ways that morality is achieved.