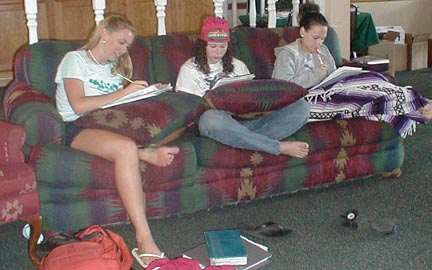 Susie Smallwood, Ellie Warren and Kristen Whitehead work to finish their reading assignments before the first session begins.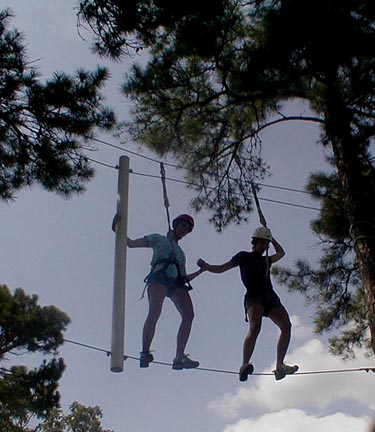 Ozark Conference Center has a top-notch ropes course for those who want to participate. Kimberly Church and Molly Haas work together 30 feet in the air and learn about trust in a whole new, hands-on way.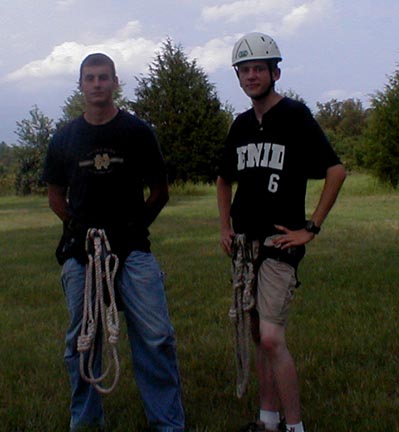 Kevin Clarke and Azariah Cornish harnessed up and ready to conquer the ropes course with cooperation and strategy.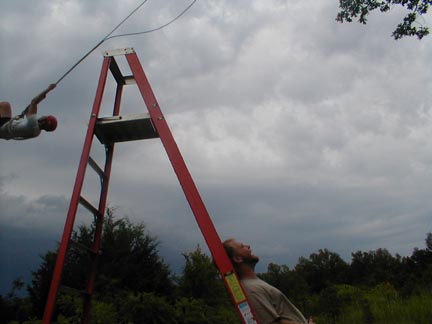 John Schellhase finishes the ropes course with a flourish and a whoop by swinging safely from his harness. Ozark staff Will Clapp enjoys the fun from the ground. The ladder is for getting people back to earth safely.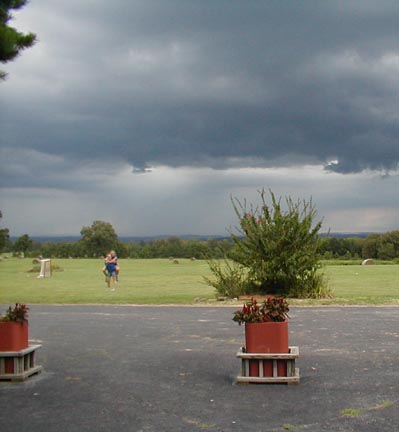 Toward the end of Tuesday afternoon, a huge thunderstorm came in, putting an end to the outdoor recreational activities. From the top of the mountain, where Ozark Conference is, we were able to enjoy the grandeur of the weather. Keri Blunier and Elise Fitzgerald celebrate the coming rain.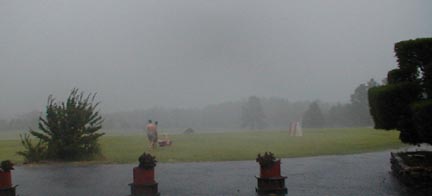 Once the deluge hit, four guys (who shall remain nameless) got in touch with their "inner child" by stripping to their shorts and playing wildly in the rain. They thought about getting soap and shampoo (it was THAT hard a rain) but then decided against it.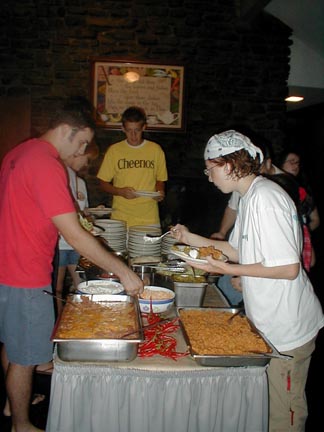 Fabulous fajitas for dinner Tuesday night.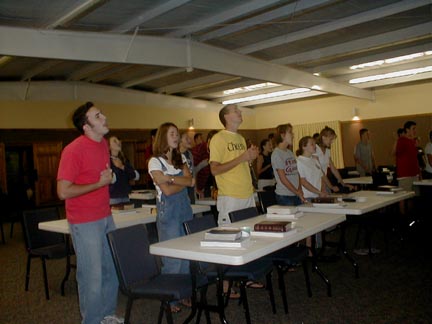 What a joy to see many of the students participate in heartfelt worship!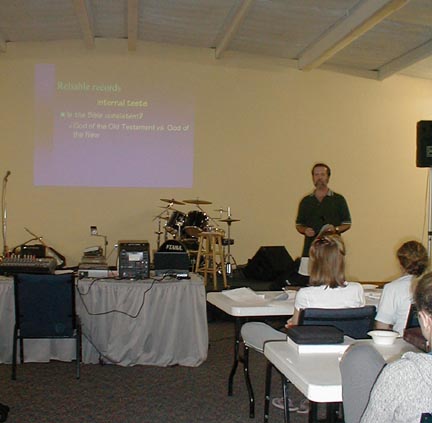 Rick Wade taught two sessions on apologetics. Here he explains the reliability of the Bible.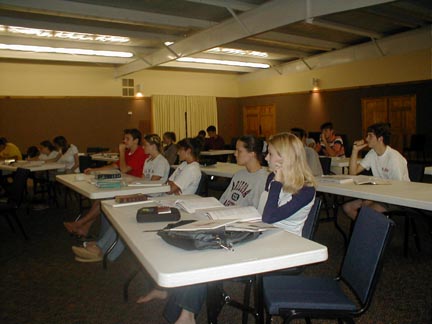 Daniel Ruck, Keeli Warford, Shelli Warford, Rebekah Wiley and Jennifer Robison listen intently to Rick Wade expound on Apologetics 2. Andrew Whitbeck sits behind them.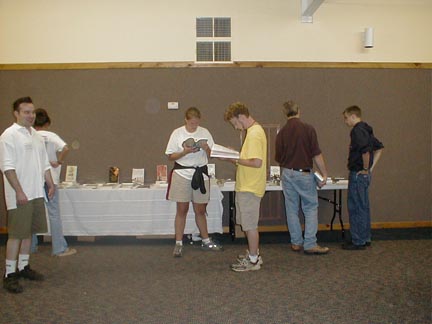 Both Mind Games students and Ozark Camp staff browse the booktable during a break during the two evening sessions.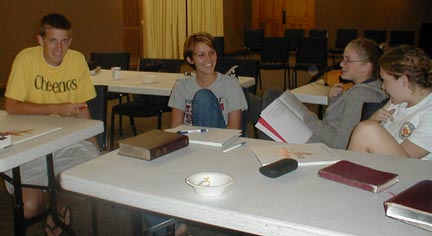 Steven Helmick, Ann Haney, Katie Lepine and Keri Blunier relax during the break.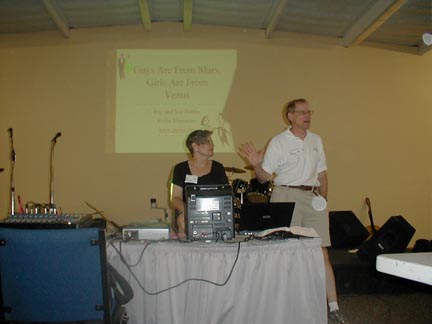 Ray and Sue Bohlin team teach "Guys Are From Mars, Girls Are From Venus." They enjoy giving this lecture and every year the students tell us on their evaluations they enjoy hearing it!