Saturday morning breakfast featured a lot of very tired puppies. Not only did most students not get any sleep (or maybe an hour or so), some of them had stayed up Thursday night as well. A practice we do NOT recommend for the optimal camp experience! <smile>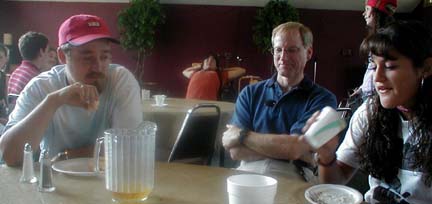 Ozark program director Cory Pepiton worked hard to insure a great experience for us. He stayed up all night with the students and Ozark staff directing the "Underground Church" game. He shares a bleary breakfast with Ray Bohlin and Shelli Warford.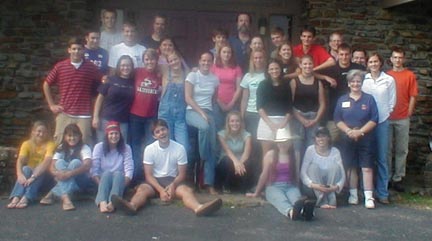 The Mind Games 2002 crew in front of Mountaincrest Lodge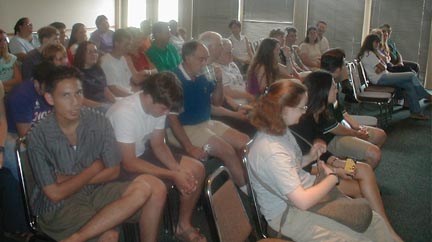 A number of parents came to pick up students and see for themselves the difference from the welcome meeting the previous Sunday. The students were tired and also had some brain cramp (though not for the alumni!), but they also had full hearts and spirits, and the joy of good friendships begun.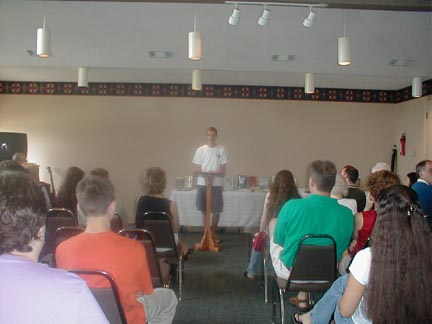 Steven Helmick was one of several students who stood to give testimony to how they appreciated what the week meant to them. It wasn't just the instruction and the way it strengthened their faith, but many were tremendously encouraged to be surrounded by so many other students who shared their commitment to Christ and their desire to follow Him wholeheartedly. Several alumni assured the first-time students that it was even better the second time around, and urged them to come back next year.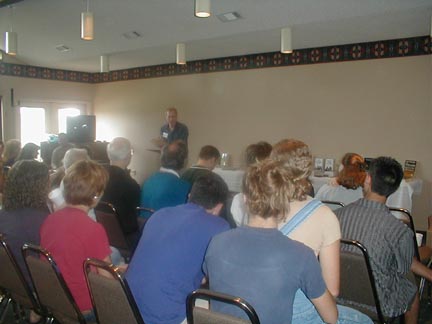 Ray Bohlin reminds the students of how he began the week in his "Campus Christianity" lecture: the exhortation to think biblically, cultivate a teachable spirit, pursue excellence, and remember that God calls us not to success, but to faithfulness. He then blessed the students, dismissing them with a blessing and a scriptural prayer.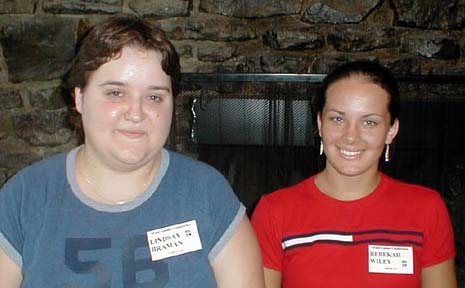 Lindsay Braman and Rebekah Wiley


Erik Wright and Daniel Ruck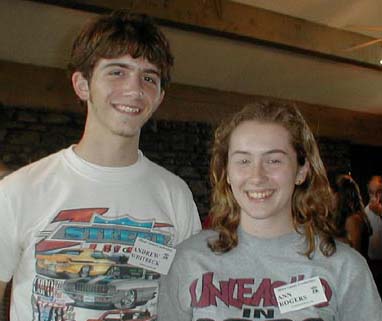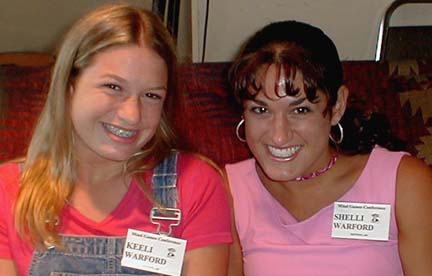 Keeli and Shelli Warford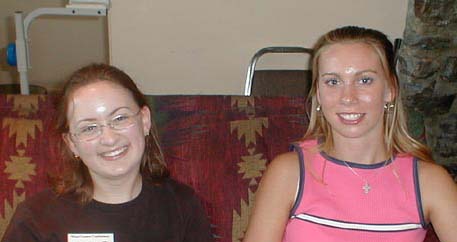 Jordan Singleton and Susie Smallwood