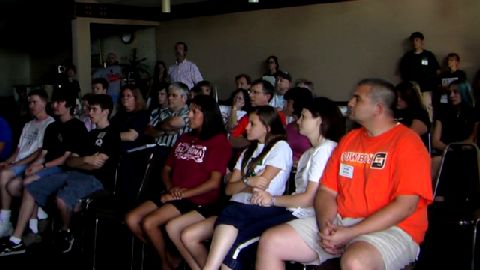 We launched the conference with a meeting with the parents who brought their students. The Ozark Mind Games conference started out as an alternative to the Arkansas Governor's School which was worldview indoctrination hostile to biblical Christianity, but over time things have changed; this year, only one student is from Arkansas.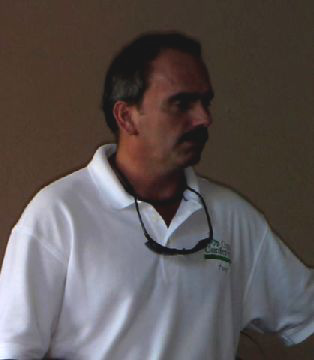 Ozark Conference Center Executive Director Tony Nading welcomes everyone.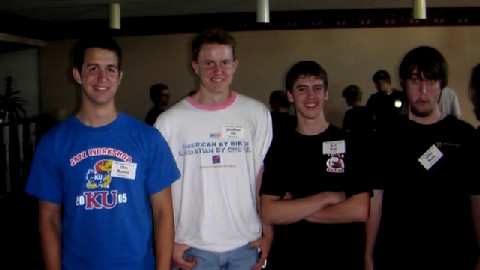 Glen Reeves, Jonathan Fix, A.J. Rose, Whit Buck.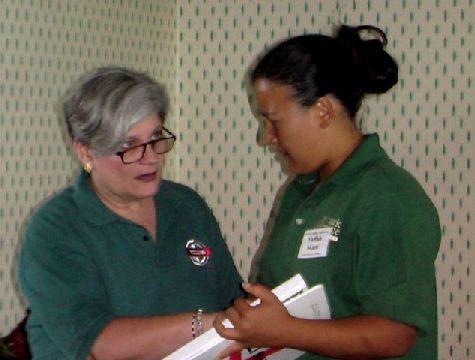 Sue Bohlin confers with Program Director Yaffah Mark, here at Ozark for the third year. The Ozark staff counselors don't have any campers here this week, so we are delighted to have them join us for the various sessions.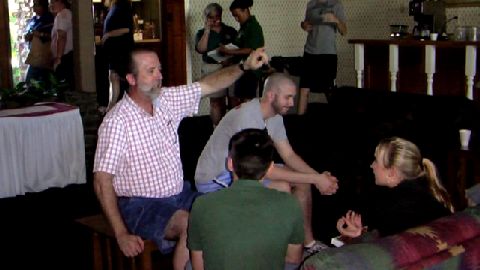 Rick Wade loves getting to know the students, here making acquaintance with Ben Wright and Christina Henderson. Next to him is Probe intern Keith Loftin.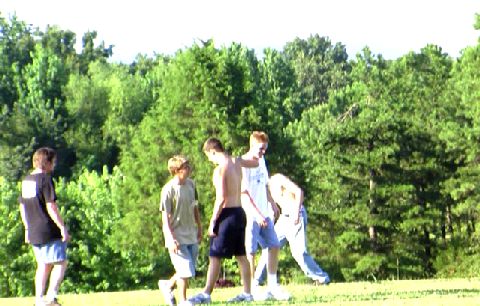 Getting in some outdoor time before dinner.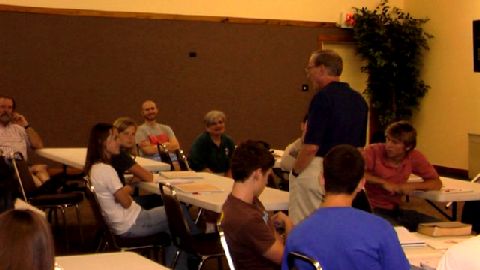 Ray Bohlin, role-playing a belligerent atheist visiting professor, grills students on reasons for their Christian beliefs. MaryJo Mott confidently assures him that Jesus changed her life.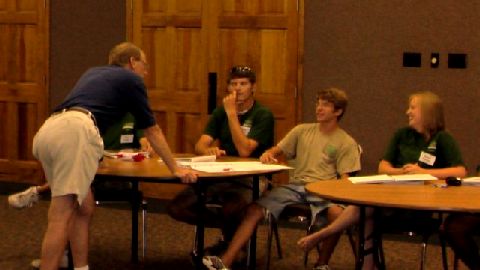 The Professor gets in the face of Jacob McQueen, one of the Ozark staff, who kept trying to asking him questions. The Professor dismissed him, saying, "I'm asking the questions here." Jacob is flanked by Brad Gorz and a highly entertained Naomi Maunu.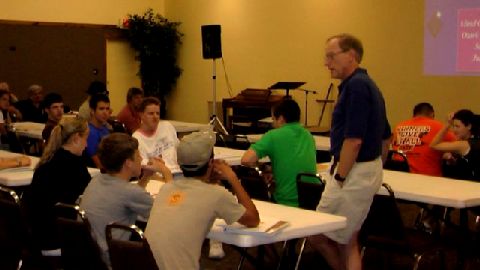 Ryan Brooks tries to defend himself. Nice try, Ryan. . .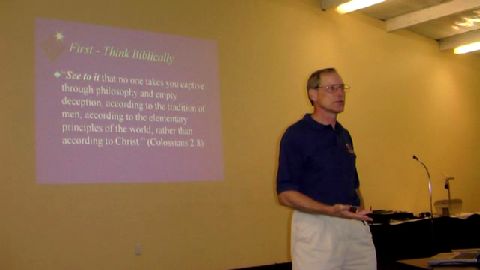 Ray took off his Professor hat to give a short introduction lecture to the students. The Probe staff members also introduced ourselves, giving the short version of our personal testimonies and our life stories.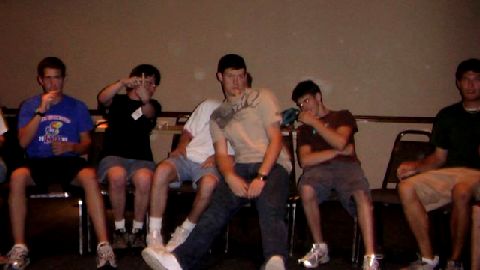 The evening ended with snack time and an opportunity to get to know others.

Glen Reeves, Whit Buck, Kyle Morrison, A.J. Rose, and Brad Gorz.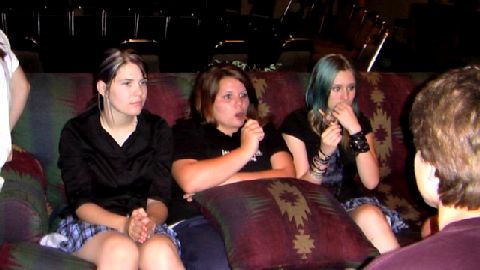 Keb Ramey, Karla Evans and Bek Davis enjoy ice cream. With temperatures in the high 90's this week, we all enjoy anything cold.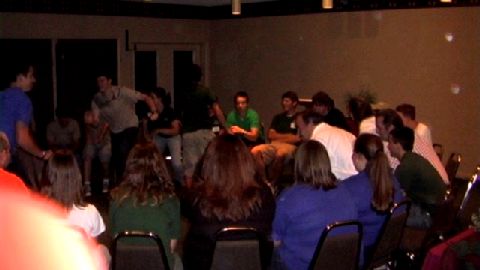 The Ozark camp staff got everyone in a large circle to play a rousing game of "Do You Love Your Neighbor?" where everyone heard everyone else's name.