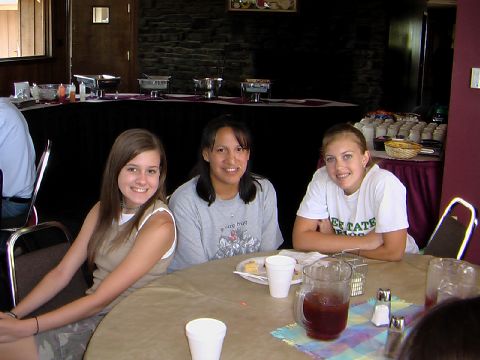 Kaitlyn Rothaus, Rachel Smoot, and Amy Smith are look'n good!


Boyz just wanna have fun...!!

Joe Peterson, Glen Reeves, A.J. Rose, and Whit Buck


Rick Wade flanked by Matt Larson and Tyler Bennett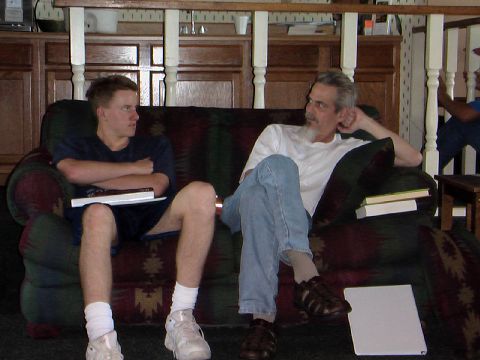 So Nietzsche for beginners, eh? How do you spell Nietzche? Neitsche? Knee-chee? Um, philosophy. . .? Jonathan Fix gets to know our resident philosopher Todd Kappelman.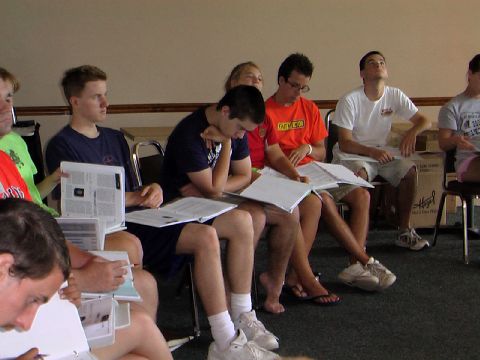 See Mom and Dad? We worked. . .

Students receive four different articles, each one chosen by a different Probe staff person, they will need to read critically and discuss with their reading group. The students divided into reading groups which will rotate through the four "Probites."

Right after receiving their groups and assignments, the Ozark staff took all of them out to the low ropes course so that each of the four reading groups could begin to cohere by learning to work together.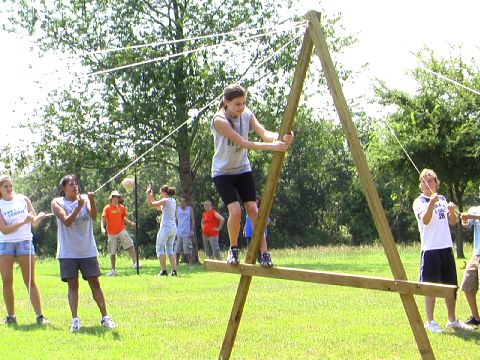 The students were divided into two groups, each working together to move across a field one student (here, Kaitlyn Rothaus) who stood on an A-frame contraption.




Teamwork got Whit Buck across the field too.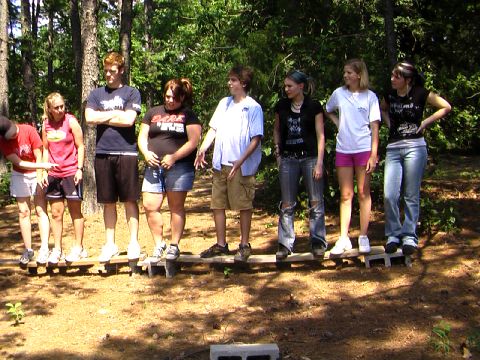 So the ground is "lava" and we can only use wood and cinder blocks to get to the other side…right. Is this a worldview thing?

Mary James, Christina Henderson, Kyle Morrison, Karla Evans, Tyler Bennett, Bek Davis, Grace Waldrop, Keb Ramey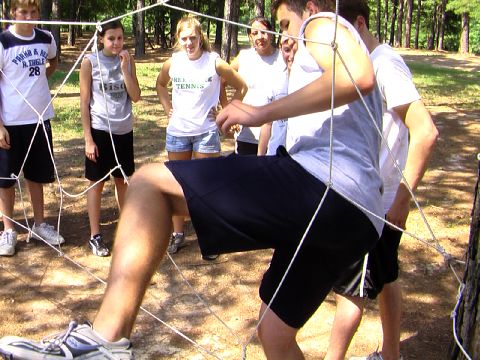 Don't touch the ropes! Glen Reeves and team must get through THE WEB without touching the ropes or the trees.



"Right...Left...Right... Left—more left than that!" Direct quote by Kyle Morrison, right front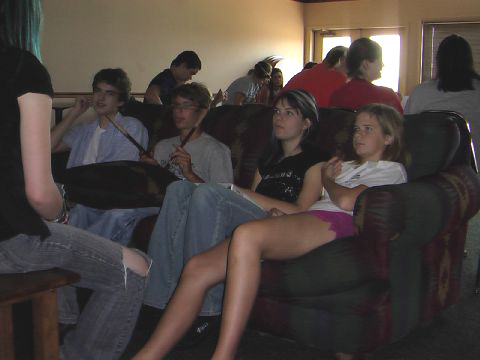 Tyler Bennett, Jacob McQueen, Keb Ramey and Grace Waldrop hanging out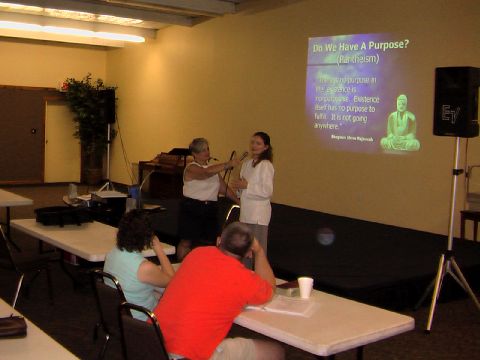 Sue Bohlin, teaching how the three major worldviews answers important questions about human nature:

1. What is the purpose of life?
2. Are human beings good, evil or neither?
3. What happens after death?

Here she interviews Heather Zeiger role-playing "Crystal," a pantheist.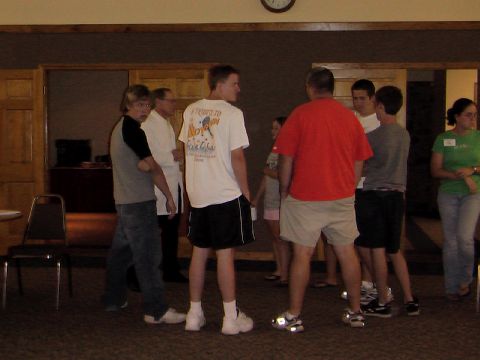 We always run out of time before the students run out of questions for the "special guests" representing other worldviews. A lab-coated Ray Bohlin role-played Dr. E.O. Wilson, Harvard entomologist and committed naturalist. At the end of the lecture, he continued to show to the students gathered around him that scientists sold out to a naturalistic, evolutionary worldview have good answers to the students' questions and must be respected.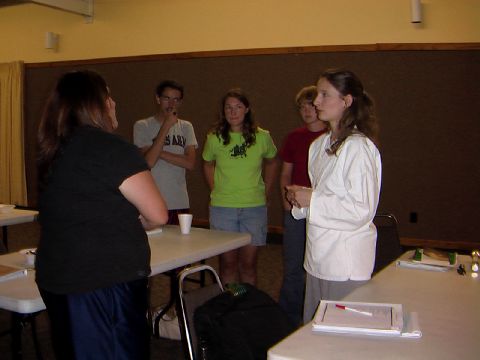 A different group of students made a beeline for "Crystal" to quiz her on her contention that we're not really here since everything is illusion.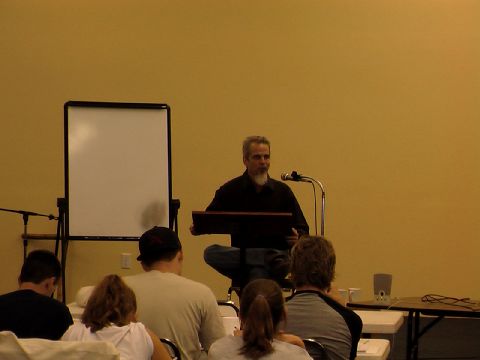 Todd Kappelman, who also teaches philosophy at Dallas Baptist University, gives an introduction to ethics. Todd was very sick on Sunday, and the Lord was gracious and powerful to answer our fervent prayers for his return to health just in time to teach this session.