Rachel Smoot and Alan Jennings are bright-eyed and bushy-tailed for the morning's devotional on the back porch of the dining hall.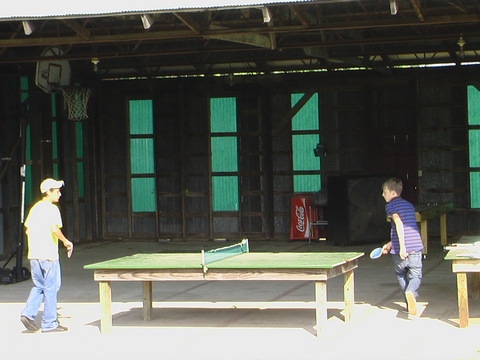 Alan Jennings and Ryan Brooks getting in a quick game of ping-pong before the morning session.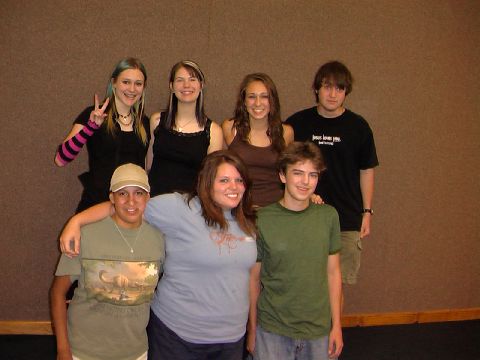 The alumni gather for a picture. Back row: Bek Davis, Keb Ramey, Kathryn Jones (who came in from Little Rock for a visit), Whit Buck. Front row: Rachel Smoot, Karla Evans, Tyler Bennett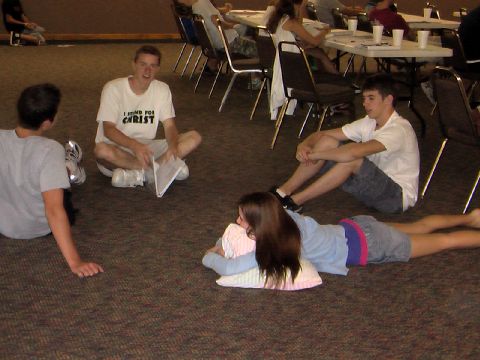 My brain is full!!!! Jonathan Fix, A.J. Rose, Kaitlyn Rothaus, and Glen Reeves take a break after a session.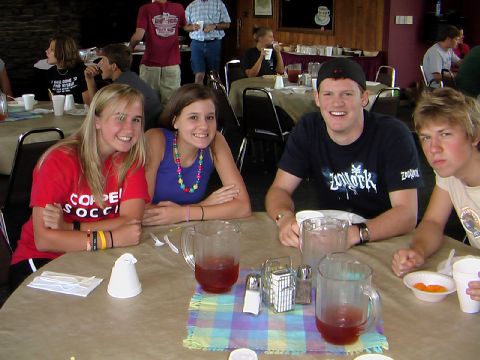 We love Mind Games! Christina Henderson, Kaitlyn Rothaus, Kyle Morrison, and Joe Peterson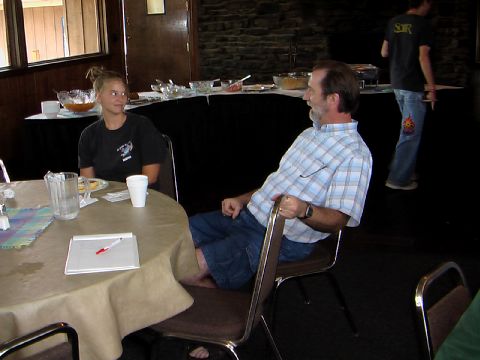 Rick Wade and Shasta Chandler (Ozark Staffer) kicking back after another wonderful meal.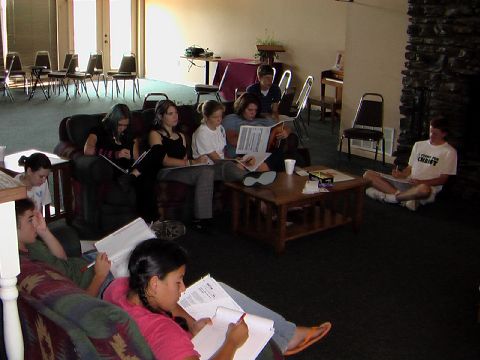 Sue Bohlin's reading group sharpening their discernment skills by analyzing a web article "How to Be Gay and Christian."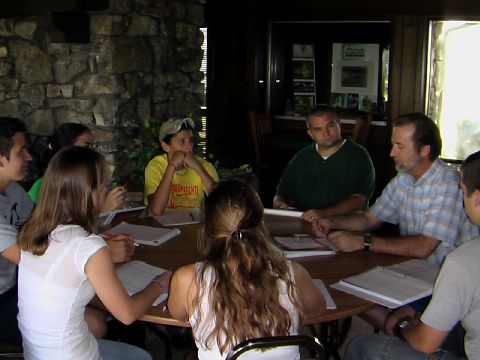 Rick Wade's reading group discussing tolerance.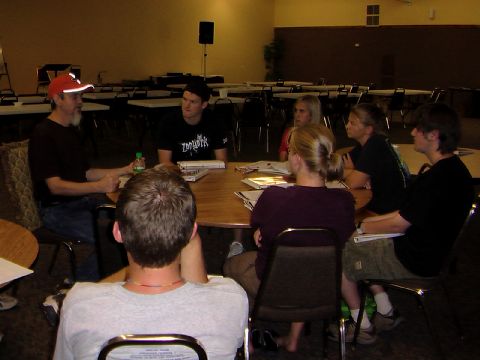 Todd Kappelman introduces the short stories of Flannery O'Connor to his reading group.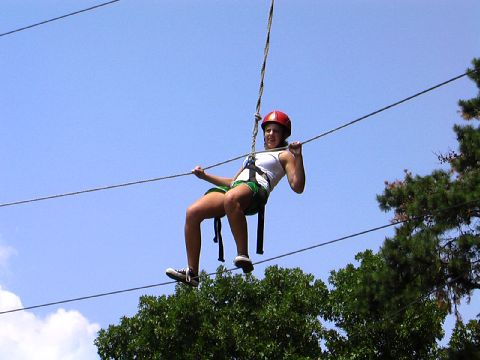 Amy Smith "hanging on" at the high ropes course.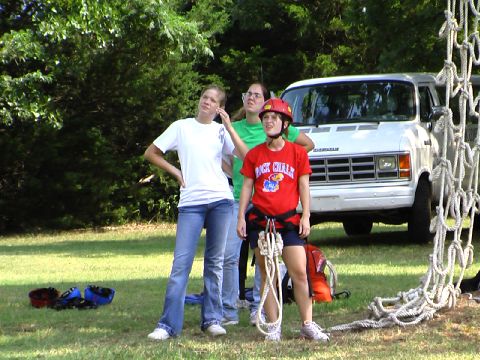 Can we DO that??? Grace Waldrop, Jess Talley, MaryJo Mott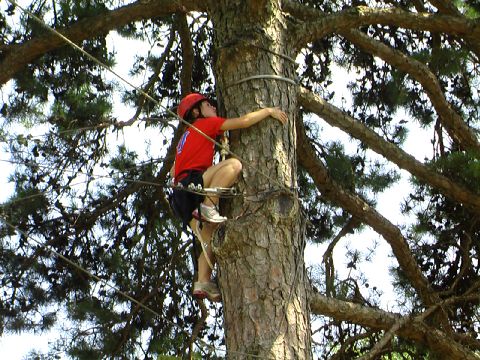 Did MaryJo turn into a tree hugger at Mind Games? No, she's getting to the double ropes.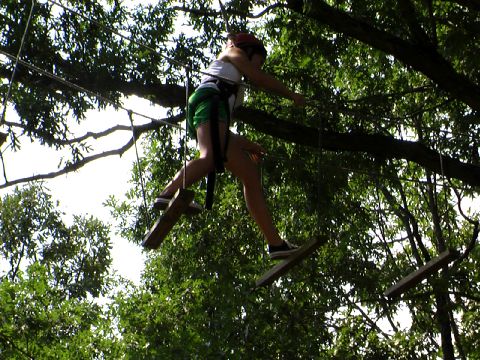 Amy Smith walking across the unfinished bridge.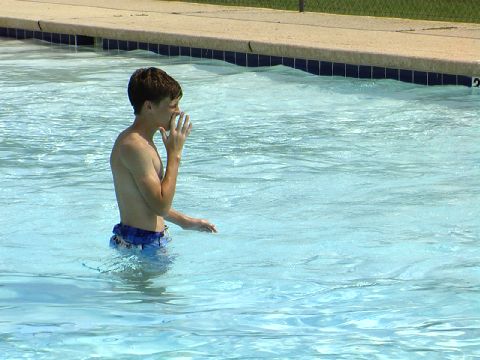 Ryan Brooks playing in the pool on this hot hot day.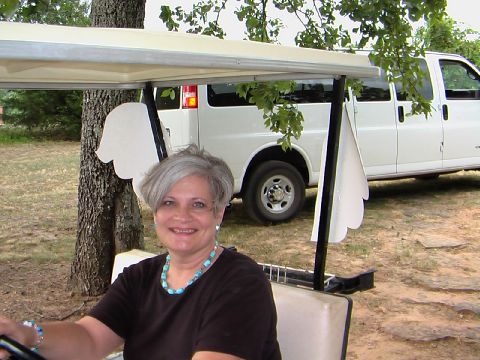 Some of the Ozark Camp staff made "wings" for the golf cart Sue Bohlin has been using all week to get around this spacious camp. When they needed to borrow the cart to run an errand, they'd ask if they could use her wings. We took this picture during the high winds that came in just before a downpour, which brought blessedly lower temperatures. . . for a few hours.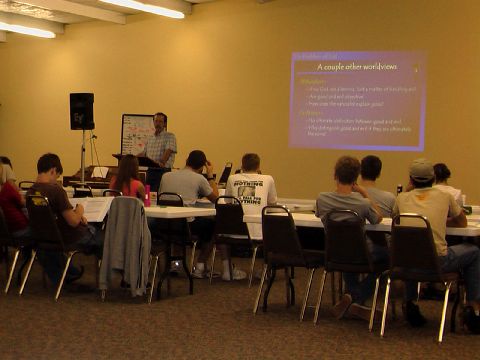 Rick Wade helps the new students understand the problem of evil, while the alumni were off in another building learning about femininism from Sue.